Stuck on Kinesio Taping
My Journey of Giving Up My Free Time to Learn Something
I Didn't Think I Wanted to Know I had known about Kinesio® Tape for quite a while when I began working at Kinesio. I watched the 2012 Olympics in London and saw the peculiar patterns of pinks and blues on basically every athlete. Dr. Oz's segment of Kinesio products on his show intrigued me. Yet, I had no understanding on how it worked. Never in a million years did I imagine that I myself would gain some of the knowledge that makes this tape stick.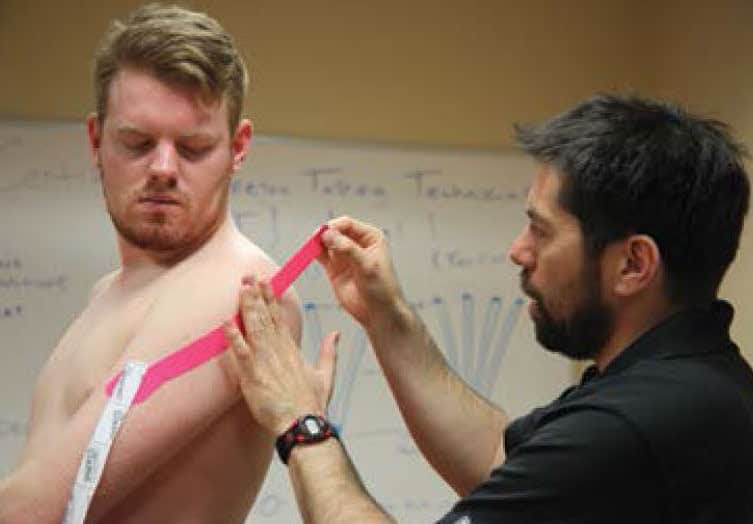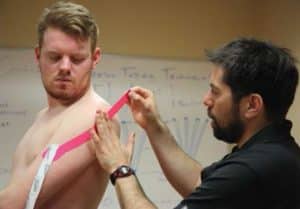 I, quite frankly, come from an educational background that is as far as you can think from medicine, massage, therapy, or training. I began at Kinesio with absolutely no intention to learn jargon like "tension," "paper off," and "convolutions." I studied English with a Pre-Law concentration, French, and Japanese. My intention coming here was to gain more opportunities in learning  Japanese and a build a strong foundation in international law topics before heading to law school. The major concern I had with our tape was whether or not everyone was properly marking the KINESIO trademark with a "circle R" symbol. Boy, did I not know what I got myself into!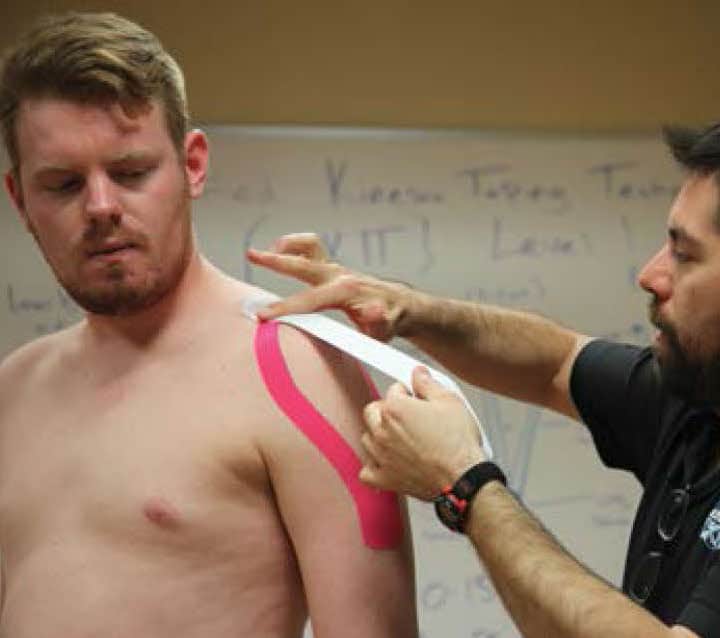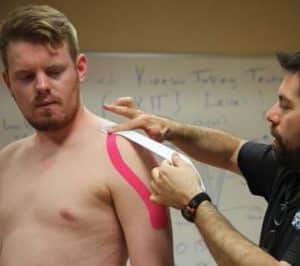 Of course, I am the first in the office to freak out if I see ourtrademark labeled improperly, but I wanted a little more knowledge. When you work for a company, you have to have at least a rudimentary understanding of its product. For me, I have to know what I'm protecting.
I previously met some CKTl 1 "s and CKTPs®. I wanted to know what they were talking a bout so I wouldn't stare at them like a deer in the headlights next time they mentioned their experience with a new EDF™taping application. A few months ago, I found out that our local CKTP Elite Matt Villegas was hosting a ® . CKTT level 1 class. I decided to attend it with a couple other Kinesio employees. We found a few pairs of Kinesio Pro Scissors, a roll of tape, and each pre-cut. We printed out the manuals and left early, excited to see what was in store that evening. I was not entirely sure what to expect.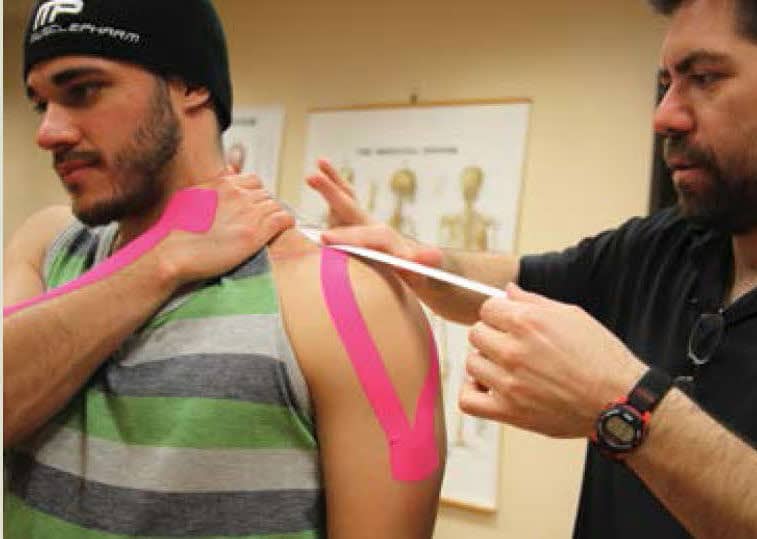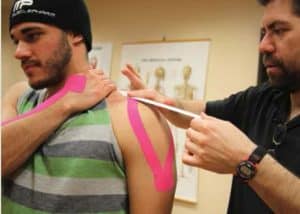 I have to say, the class didn't disappoint. I learned about basic tensions, proper application, and how to cut my own applications, also I did a lot better of a job applying tape than when I tried pre-cuts for the first time! But I wish I had changed into different clothes; business casual is not a proper dress code for a workshop or seminar. Dr. Kase was very pleased that I learned the basics of Kinesio Taping. After having such a great experience, I do not regret going and learning the basics with my coworkers. A few weeks after I took the class, I ended up taping a coworker's friend for wrist problems! She was extremely pleased with the result of the wrist application and plansto purchase some tape. I also recently taped my mother's foot. I like possessing a proper understanding of the Kinesio Tapings• Method. It has made me a better employee and member of the Kinesio community. Now when I find infringing products online, I'm not only saying "They're using our trademark," I'm saying "They' re using our trademark, and they're applying their tape incorrectly!"