CKTP SHARES TAPING KNOWLEDGE …WITH ASSIST FROM THE NEXT GENERATION
Howard Layne, PT, DPT, CKTP
The course was given on 11/9/13 at Nova Southeastern University in Davie, Florida as part of an alumni/physical therapy weekend.
This was given to licensed physical therapists here in south Florida, who received continuing education for attending.  There were several courses given at the same time on various topics and the attendees got to choose which courses they wanted to attend.  There were approximately 70 therapists who attended my course entitled "Introduction to Kinesio Taping."  The course was about one hour in length and was well received and interactive.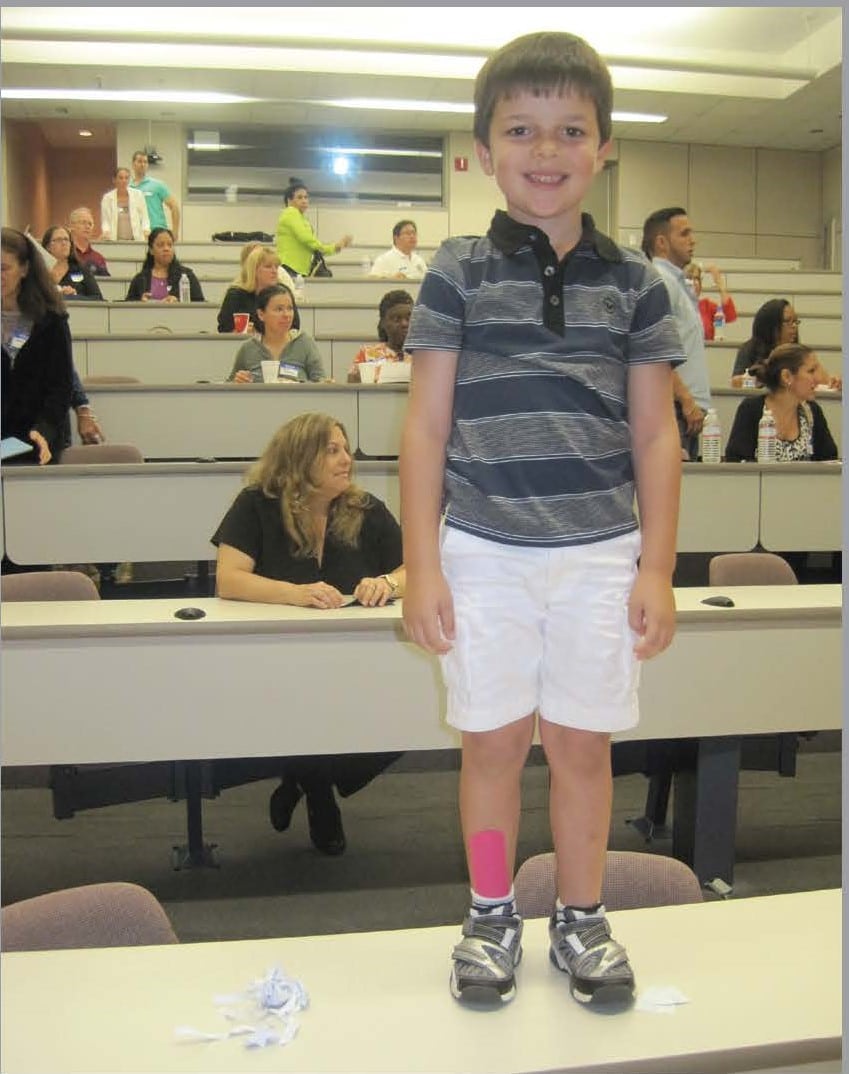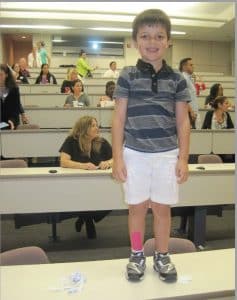 One of the best parts of the lecture (in my opinion and not being biased) was having my son as my model as I demonstrated how to apply the tape.  My son is only seven but loves the tape.  Anytime he has a little ache or pain from playing, he comes to me so I can put the tape on him.  He even knows how to apply it himself.  Here are a couple of pictures from the course.
Starting a Career as a CKTP
Soon it will become possible for a student to graduate with dual certification, both in a therapeutic profession and in Kinesio Taping. Contact us if you'd like your students to graduate with a leg up from KTAI in their professional careers. Email us at info@kinesiotaping.com or call 505-797-7818 extension 124.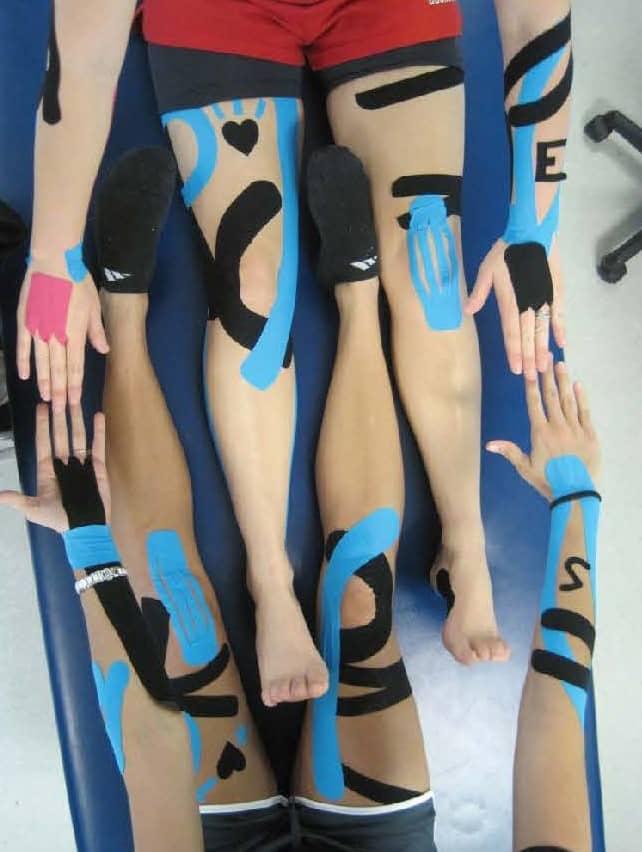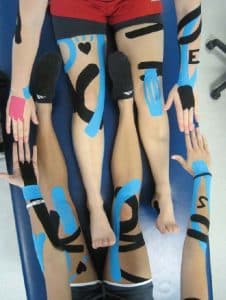 Wheeling Jesuit University has worked with CKTI Jimmy Welsh for several years getting Kinesio Taping training for PT students.