Don't miss it! 
Be one of the experts meeting in paradise to share concepts in pain management.
31st International Research Symposium hosted by the Kinesio Taping Association (KTAI)
The time: October 7 & 8, 2017
The place: Honolulu, Hawaii
Where to stay: Ala Moana Hotel
The purpose: To share and compare high level research on Kinesio Taping and related subjects.
The bonus benefit: To mingle and socialize with top Kinesio Taping experts from throughout the world.
Download your registration form here
Return completed form via email to dcole@kinesiotaping.com or by fax to (505) 856-2983.
The Kinesio Taping Association International (KTAI)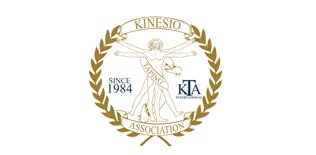 The Kinesio Taping Association International is a global organization of medical professionals dedicated to the treatment of patients and athletes utilizing the Kinesio Taping Method, which was founded by Kenzo Kase, DC. KTAI supports research, promotes the education of allied health professionals, furthers the assessment and treatment of musculoskeletal neurological, and lymphoedema disorders with the incorporation of body conditioning specific to the Kinesio Taping Method. In order to facilitate the sharing of research and development of applications for the method, the Kinesio Taping Association was first formally constituted in Japan starting in 1984. This gave practitioners a convenient way to share results and ideas. KTAI members have been gathering for research Symposiums since 1985.
What to Expect at the 2017 KTAI Symposium
Honolulu, Hawaii, hosts the 31st International Kinesio Taping Association Symposium, which provides a great opportunity to learn from a diverse field of experts how to use Kinesio Taping in your practice and for your patients. Truly a global educational event as lecturers and presenters gather from 13 countries and attendees from more than 30 as well. Come and discover the latest in research techniques and results, and rub shoulders with multi-disciplinary instructors and attendees from all corners of the world. From research to practical application; pediatrics to post-operative and even equine care – you're sure to find something that can be applied in your practice when you return to the office on Monday morning. Join us in Hawaii to learn, practice and collaborate with colleagues from around the world and gain the most up to date information about the Kinesio Taping Method.
Ala Moana Hotel provides Great Location and Superlative Comfort
The downtown Honolulu landmark hotel is located next to Ala Moana Center, the world's largest open-air shopping mall. The prestigious shopping venue is Hawaii's prime location offering fashion brands, premier department stores, and specialty retailers including Louis Vuitton, Nordstrom and Williams-Sonoma. Just a 5-minute walk from the Hawaii Convention Center, Ala Moana Hotel is 1.5 miles from Waikiki Beach, 2.5 miles from downtown Honolulu's financial center and government offices, and a quick 8 miles from Honolulu International Airport.
Reference Link(s):
http://www.alamoanahotelhonolulu.com/
http://www.alamoanahotelhonolulu.com/gallery.aspx
Join Us to Celebrate Dr. Kase's Legacy at the 2017 Social Dinner
The Social Dinner offers an excellent opportunity to get to know other Kinesio Taping experts, researchers and enthusiasts from all over the world. This year's event may include some surprises in addition to the buffet meal and friendly fellowship.
With visitors and presenters from dozens of countries, you can renew old acquaintances and make plenty of new ones.
Sunday Night: Enjoy Authentic Hawaiian dance and dinner!
Sunday night: Hele Mai Ho'olaule'a!
Celebrate with us at Waikiki's only outdoor Luau. Relax after two days of filling your head with the latest Kinesio Taping research and innovations. This is the time to kick back with the international guests and your fellow visitors. Waikiki Starlight Luau features extravagant Lei greetings, Hula kahiko performers, four acrobatic fire dancers and authentic Hawaiian dining with exotic flavors and locally sourced island ingredients in a memorable setting beneath the starlit, mid-Pacific skies.
Reference Link(s):
http://www.hiltonhawaiianvillage.com/waikiki-starlight-luau
Make Plans to Attend
The regular registration cost for Symposium 2017 will be $509. We encourage everybody to register by July 1, 2017 and receive the early bird rate of $409. Registrations after September 1, 2017 will incur a late registration charge, totaling $560.
| | |
| --- | --- |
| Early Bird (up to July 1, 2017) | $409 |
| Regular (up to September 1, 2017) | $509 |
| Late (beginning September 2, 2017) | $560 |
Lunches are not included in the registration fee. The facility is located in a busy shopping area and there will be a range of restaurants nearby.
Accommodations at the Ala Moana Hotel, Honolulu vary according to room choices. Reservations must be made through KTAI in order to benefit from the group rates. In the Waikiki Tower, a Double Room is $205 per night. We encourage you to plan with your roommate in advance; we will match you up with a roommate if you do not inform us of your choice. Each person's charge will be one half, or $103.00 nightly. If you are interested in a Triple Room, please contact us to find out about that option. A limited number of Single Rooms will be available by special request in Kona Tower for $183.00 a night. Room rates include tax. The hotel has extended the group rate for 3 nights prior and 3 nights after our event  (Oct 3, 2017 – October 9th, 2017) subject to availability. Room rates do not include breakfast or optional baggage handling fee. Please book as early as you can. We have invited a large number of people to certification, recertification and symposium attendance.  We only have limited rooms reserved, and it is first come, first served. Once the rooms we have blocked have been reserved, you are responsible for arranging your own accommodation. The Ala Moana is a large facility and there are other options nearby. We can provide information about hotels around the venue, but we don't have any contract with them.
Download your registration form here
Return completed form via email to dcole@kinesiotaping.com or by fax to (505) 856-2983.